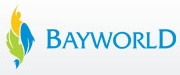 Bayworld
One of the leading tourist attractions in Nelson Mandela Bay, Bayworld is unique in Southern Africa, embracing a natural and cultural history Museum combined with a Snake Park and Oceanarium. It is located in the heart of the Port Elizabeth beachfront and serves up a feast of edutainment to hundreds of thousands of visitors each year.
The main activities of the Complex are research and education aimed at stimulating a greater awareness of the need for conservation of South Africa's natural and cultural heritage. Research and education programmes focus on marine life, reptiles, maritime and local history.
For more information click here.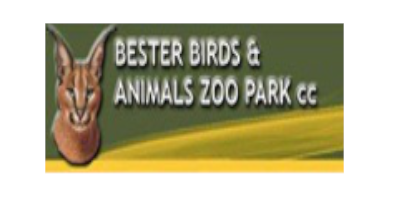 Bester Birds
Bester Birds cc was created by Mr. Mike Bester and family in the 1980's. It started off as a small bird shop that was and still is situated in the eastern part of Pretoria in Willow Glen. As a wildlife enthusiast, Mike had always dreamed of opening his own zoological garden where families could enjoy and learn about some of the world's weird and wonderful animals and birds. It was not long after the opening of Bester Birds cc that Mike opened Bester Birds and Animals Zoo Park . He imported different animals from zoos all over the world for his park and soon began importing and exporting wildlife accross the globe. Mike's main focus was, and continues to be, to provide a relaxing, educational and safe experience for animal lovers, while giving the animals a comfortable place to live, with the best care possible. For more information click here.
Bloemfontein Zoo
Bloemfontein Zoo, established back in the year 1920, is well-known for its collection of primates. It is also home to the renowned Big Five along with tigers, hippos, panthers and antelope. Interestingly, Bloemfontein Zoo was a pioneer in the breeding of the liger, an interesting cross between a lion and tiger. Covering some 15 hectares, the zoo keeps about 65 mammal species as well as a grand selection of birds. Zoos provide visitors the unique opportunity to see both indigenous and exotic animal species up close in reproduced natural habitats. Zoos also often play a role in the conservation and preservation of endangered species. Whilst walking around Bloemfontein Zoo you will see everything from elephants to big cats and colorful birds. For more information click here.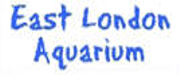 East London Aquarium
Situated on the South East coast of South Africa in the City of East London. The East London Aquarium was officially opened on the 2nd of December 1931, which makes it the oldest public aquarium in the country. This is not a big aquarium, but some unique displays make it a must see. The aquarium plays an active role in conserving the coastline and the estuaries in the East London area. For more information click here.
Hartenesprt Dam Snake and Animal Park
Snuggled against the foot of the Magaliesburg on the eastern shore of the Hartbeespoort Dam, lies this most remarkable private Park, surrounded by massive walls like those of a medieval castle protecting a rare gem. Within these walls, a world has been created where visitors can experience the essence of what makes Hartbeespoort Dam unique, the presence of animals, water lapping at stone walls and jetties, giant trees, exotic foliage and towering cliffs.The Park contains a seal pool surrounded by a large arena where visitors are given regular snake, seal and animal handling demonstrations.

These demonstrations take place at weekends and Public Holidays as well as daily during local school holidays. Two demonstrations take place, one at 12h00 and the other at 15h00.
Hartbeespoort Dam Snake & Animal Park is a founder Institutional Member and African Patron of PAAZAB . The Park has international affiliations and we work in close co-operation with leading South African and International Scientific Institutions, like universities and hospitals, in matters relating to animal behaviour, propagation and disease. For more information click here.
Jeffreys Bay Shark Aquarium
Jeffreys Bay has a magnificent aquarium stocked with a range of sharks; ragged-tooth, spotted gully, hound, leopard and pyjama sharks.

Sting Rays and Rock Hopper penguins are also at home at the aquarium so why not plan a family outing; you'll learn something about the creatures that grace our shores and your children will be entertained and educated all in one go.
Johannesburg Zoo
The Joburg Zoo is one of the most popular local and tourist attractions situated in the leafy northern suburb of Johannesburg. The Zoo covers 81 hectares of land and was founded in 1904, as a piece of land donated to the public for recreational use by the firm of the late Hermann Ekstein.

The Joburg Zoo houses over 320 species of animals, totaling about 2000 animals. The Joburg Zoo is open to the public 364 days a year, including Christmas, New Years and Easter holidays. The zoo is internationally accredited and highly respected ( click here to affiliates page ) for its husbandry practices, which includes maintaining a high standard of animal welfare, nutrition and ethical conduct, ensuring the physical and psychological well- being of all its animals.

The Joburg Zoo is committed to playing an important role of conservation projects of both indigenous and worldwide endangered animals. The Joburg Zoo is proud to be partnered with other conservation organizations in programmes such as:
Wattled Crane Recovery
Amphibian Conservation
Ground Hornbill breeding and off-site surveys
Vulture Conservation
Chimpanzee conservation with the Jane Goodall Institute (JGI)
Partners with the Endangered Wildlife Trust (EWT) in various projects

As a popular tourist attraction, the Joburg Zoo has many fun offers to visitors such as various night and day tours , school holiday programmes , venue hire and regular events for the public. The Joburg Zoo is an entity of the City of Joburg and also a section 21 company. In order to maintain and improve the everyday running of the Joburg Zoo, we appreciate private and corporate sponsorship and donations. Programmes which assist in our ongoing fundraising efforts include the 'Adopt an Animal' and annual membership .
For more information click here.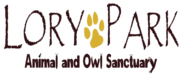 Lory Park animal and Owl sanctuary
Lory Park animal and Owl sanctuary is little haven one would not expect to find in the hustle and bustle between Johannesburg and Pretoria. Situtated in Midrand., it is a what many people like to call a boutique zoo, a place where animals can be appreciated up close, where human and animal interaction is welcomed, creating a personal and peaceful atmosphere.
Lory park is an internationally acclaimed zoo which has established a successful co ordinance of animal care, education and community recreation with the highest standards. Through his passion and love, for animals and nature Eddy has created a beautiful haven in the middle of the concrete jungle for animals and humans to share, a place where human and animal souls may meet and go into the future together. For more information click here.
Pretoria Zoo
The National Zoological Gardens of South Africa is a proud facility of the National Research Foundation ( NRF ).
The 85-hectare Zoo in Pretoria houses 3117 specimens of 209 mammal species, 1358 specimens of 202 bird species, 3871 specimens of 190 fish species, 388 specimens of 4 invertebrate species, 309 specimens of 93 reptile species, and 44 specimens of 7 amphibian species.
The National Zoological Gardens of South Africa is the largest zoo in the country and the only one with national status. More than 600 000 people visit the Zoo annually. The total length of the walkways in the Zoo in Pretoria is approximately 6km.
An Aquarium and Reptile Park also form part of the Zoo facility in Pretoria. The Aquarium is the largest inland marine aquarium in the country.
The third largest collection of exotic trees can be found at the Zoo.
For more information click here.
East London Zoo
The East London Zoo is located in the Queens Park Zoological Gardens close to the city centre. The zoo is financed and managed by Buffalo City Metropolitan Municipality (BCMM).
Apart from the animals, the zoo and gardens contains a treasure trove of flora and fauna, some of which is only found in the Eastern Cape.
Some of the most striking features of the zoo are the mix of indigenous and exotic vegetation, and our relics of a bygone era - the octagonal dovecote which used to be a bandstand on the beach front, the fountain behind the chimpanzee enclosure donated by magistrate GM Fleischer (when it was moved from Oxford street in 1894) and three sets of wrought irons presented to EL by Sir Donald Curry, Mr John Stroyn, and Mr James Georgeson, (of these two sets remain at the Park Avenue entrance to Queens Park zoo and the other at Gately House entrance).
The zoo has become a much loved asset of the city with memorable characters such as Pollo the African grey parrot which became the Zoo bouncer in 1988. Pollo could swear in English, Afrikaans and Xhosa. The East London Zoological Gardens have continually upgraded with projects such as Operation Wingspan (1995) which looked at upgrading the birds of prey aviaries, in 1996 the bear enclosure was upgraded which saw the concrete torn up to make way for trees and lawn and much needed shade for mother and daughter duo Gina and Jenny.
In 2011 more extensive enhancements and upgrades are scheduled for the bear enclosure. For more information click here.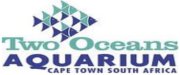 Two Oceans Aquarium
The southern tip of the African continent is the meeting place of two mighty and bountiful oceans, the Indian and the Atlantic. The Two Oceans Aquarium on the V&A Waterfront, Cape Town is ideally positioned to showcase the incredible diversity of marine life found in these two oceans. The Aquarium is one of the top tourist attractions in Cape Town and over 3000 living sea animals, including sharks, fishes, turtles and penguins can be seen in this spectacular underwater nature reserve.
Some projects include:
• Sharks Conservation and Awareness
• Aquatic animal health
• Seals
• Release of African penguins
• Sunfish
• Finfish
• Turtle rehabilitation
For more information click here.

uShaka Marine World
The world class uShaka Marine World, situated in Durban, South Africa, opened its turnstiles to the general public on April 30th 2004. Close to three years in the making, uShaka has fast positioned itself as a key attraction on Durban's Golden Mile, offering a world of entertainment, excitement, fun and uniqueness.

uShaka has brought together cultures, like no other place in Africa - into a safe, secure and clean environment that resonates the sound of fun, laughter and the spirit of togetherness. Entertainment is non-stop, extending from the day-time operations of Sea World, Wet 'n Wild, and uShaka Beach, to the night time festivities of the Village Walk. For more information click here.